SUMMER FEEDING - Families can use any of the following methods to locate sites that serve free meals to children during the summer:
*Call 211
*Call 1-866-3Hungry or 1-877-8Hambre
*Text "MealPA" to 877877 during the summer months
0r *Visit the website: www.fns.usda.gov/summerfoodrocks
(The Healthy Hunger-Free Kids Act of 2010 requires all School Food Authorities to inform families about the availability and location of free meals for students over the summer months through the Summer Food Service Programs. Although we do not participate in the Summer Feeding Program at South Fayette, please feel free to contact the Summer Feeding programs by using the information list above).
South Fayette's award winning Food Service Department provides healthy and delicious lunch options throughout the school

year.

Tours and Picture Gallery
:
How Does Lunch Work???????
BOOSTER Representatives Sports:
Heath Department Reports:
---
Sports 2 GO Packet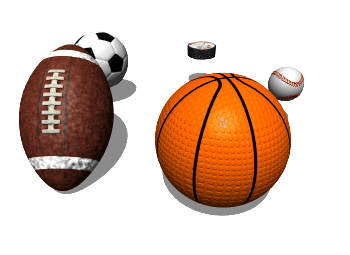 "Sports 2 Go" Packet for our Traveling Sports Teams
A "Sports 2 GO" package - packed lunches, snacks and drink for the athletics for away games. We keep our HS Food Court open until 4:00 daily so that students can get a sandwich, bagel, toasted muffin, drink or snack. We offer "Special Events for end of the year" banquets - we will work with your budget - we have linen, silverware, cakes - our food is wonderful!

---
COMPASS Acronym for "Commonwealth of Pennsylvania Access to Social Services"
COMPASS provides an easy, convenient application process for free or reduced price school meals, and other social service programs.
---
NOTE: All ending balances remaining from this past school year remain in your child's account to be used for this upcoming school year.
We offer Convenience!!!
"Myschoolbucks" is an on line credit card payment system . Visit https://www.myschoolbucks.com to enter in student information. For support call the HOT LINE

1-855-832-5226
Low Balance Alerts Mobile App Pay on the GO!!! Simple & Secure
The Heartland Corporations' "myschoolbucks" is an on line service that provides parents the ability to view their child's participation , account balance and history in the comfort of their home/office at no cost. This site also allows credit card payments -on-line – to be directly deposited into your child's cafeteria account over night. As of July 1, 2015, families should realize a lower cost when using the on-line payment system. There will be a percentage base usage fee of 3.95% that will cover the cost of the transaction instead of the flat $2.50 per transaction. The fee is collected by Heartland at the time of the service.
Yes
, your child's balance from this past year will still be on your child's account to start this next school year.