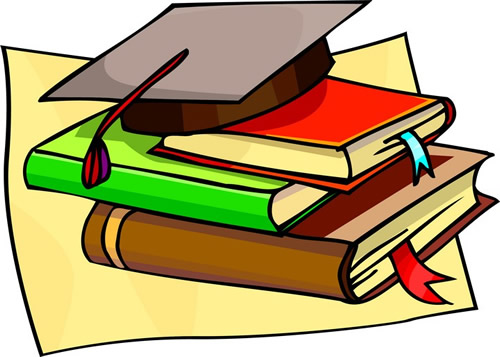 Welcome to Pupil Services
Pupil Personnel Services: Services that are legally required services that enable students to benefit from the instructional program, such as, nursing, guidance, psychology, social work, gifted education, special education, related services (occupational therapy, physical therapy, assistive technology, etc.), and ADA and Chapter 504 Student Services Plans. Pupil services staff serves all children in the district, including general education students, students with disabilities, students with medical conditions, pupils at-risk and students who are gifted.
Special Education: The function of special education is to provide a free and appropriate public education (FAPE) to students with disabilities. It is a range of programs and services designed to meet the needs of students with disabilities while keeping them in settings as close to home and with their peers who are non-disabled, however, special education teachers are the heart of the department.
Special education staff members are committed to helping students with disabilities reach higher levels of achievement. The world is becoming more complex and demands that people gain greater knowledge and higher-level skills are greater than ever before. Students need to gain knowledge in school and be prepared to keep learning for the rest of their lives. We have learned that providing all students with a challenging education will prepare them for meaningful jobs. We are here to assist our students when they meet eligibility through the evaluation process to provide needed supports so they are able to meet the standards in all areas of the curriculum for their future success. This can be achieved in a variety of ways and is determined on an "individualized basis" and with a team of individuals.
Health Services: The school health program is a part of the child's total school experience. While the primary responsibility for a child's health rests with the parents, the school assists parents in developing and maintaining a high level of health for each student.
The responsibility of education and the goal of the school health is to increase the health knowledge of the school/community population so that we may favorably influence skills, attitudes and practices relating to each child's growth and development.
The specific objectives of the school health program include:
· Continual appraisal of each student's health status including assessment of immunizations in the accordance with Pennsylvania's Health Department requirements.
· Maintaining a screening program in the following areas: vision, hearing, scoliosis, and physical exams.
· Promoting positive health awareness and self-esteem for each child.
· Detecting health problems and assisting families in the outside referral process.
· Providing health resources to students, families and staff.
· Monitoring the incidence of communicable disease within the school environment.
· Providing emergency care during the school day.
· Maintaining health records.
Guidance: South Fayette School District's guidance department in grades K-12 is to provide a comprehensive, developmental counseling program addressing the academic, emotional/behavioral, career and personal/social development of all students. School counselors provide support to maximize student potential and academic achievement. In partnership with other administrators, staff, parents or guardians and the community, school counselors facilitate the support system to ensure all students in the South Fayette School District have access to and are prepared with the knowledge and skills to contribute at the highest level as productive members of society.
For grade specifice guidance information please visit the appropriate guidance web page:
Elementary guidance
Guidance Counselor Goals in Grades K-12:
To help students reach their full educational potential by assisting in their academic, emotional/behavioral
and social growth;

To help students understand the importance of respecting and valuing themselves and others;

To help students acquire necessary coping/managing skills for handling life's stresses and making
healthy adjustments;

To work as partners with teachers, administrators, support personnel, parents and community agencies;

To help students make positive choices.

· Psychology: School psychologists have specialized training in both psychology and education to team with educators, parents, and other mental health professional to ensure that every child learns in a safe, healthy, and supportive environment. This is achieved as they utilize their understanding of school systems, effective teaching, and successful learning.
School psychologists are trained in the areas of mental health, child development, school organization, behavior, and motivation. School psychologists must be certified by the Pennsylvania Department of Education and includes a one year internship.
School psychologists are usually involved in providing these services:
· Consultation: provide strategies and alternatives to teachers about problems in learning and behavior, help others facilitate understanding of child development and how it affects learning and behavior, and contribute to working relationships between educators, parents and community services.
· Assessment: serve in the capacity of assessing children when they use a wide variety of techniques at an individual, group, and systems level to evaluate academic skills, learning aptitudes, personality, emotional development, social skills learning environments, and eligibility for special education.
· Intervention: work face-to-face with children and families, help solve conflicts and problems in learning and adjustment, provide psychological counseling, provide social skills training, behavior management, and other strategies, and help families and school deal with crises.
· Prevention: identify potential learning difficulties, design programs for children at-risk of failure, and provide parents and teachers with the skills to cope with disruptive behavior, help foster tolerance, understanding, and appreciation of diversity in the school community, and participate in school-wide initiatives to make schools safer and more effective.
· School PhysicalTherapy: provide services following an evaluation of the student's needs due to gross motor delays and difficulties that prevent them from freely or effectively participating in their educationalprograms.
Their areas of need can include:
· Postural control/endurance
· Proximal instability which will have an impact on their distal control, fine motor control and locomotor skills
· Spatial awareness
· Motor planning
· Balance
· Sensory integration strategies can also be provided
School Occupational Therapy: skilled treatment following an evaluation that helps individuals to achieve independence to participate in the school environment. Typical services if the student is eligible for services in the school are the following:
· Customized treatment programs to improve one's ability to perform daily activities
· Performance skills assessments and treatment
· Adaptive equipment recommendations and usage training
· Guidance to students, parents, and educational staff